Brazilian death/thrash band that I'd never heard of until just this morning. Check out the sample tracks, they are killer!
An e-card for "I See Red", the new album from Brazilian thrashers CLAUSTROFOBIA, can be accessed at
this location
. The CD was released on September 21 via Candlelight Records.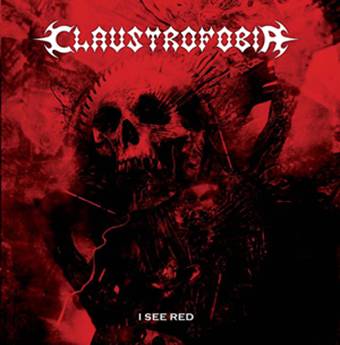 The track listing for the album is as follows:
01. Discharge
02. War Stomp
03. Minefield
04. Evil University
05. Alarm
06. Raining Shit
07. Don't Kill The Future
08. Our Blood
09. Natural Terrorism
10. I See Red
11. Tiro De Meta
12. Subconscious In Flames
13. No
14. Beneath The Remains
According to a press release, "CLAUSTROFOBIA makes a quantum leap with their [new] material, thrash anthems that are both pure brutality and violence, yet with very fine nuances and subtleties. Apocalyptic vocals, vicious riffing, sizzling and atypical solos, mind boggling speed all executed with surgical precision.
"CLAUSTROFOBIA started in 1996, in Leme, a satellite city of Sao Paulo, Brazil. Over the last 11 years, the band has successfully conquered its grounds on the scene, becoming the most important thrash/hardcore/death metal band of the Brazilian underground, with avid and loyal fans across the country.
"The band had been playing with unmistakable attitude and energy at many concerts all over Brazil and Europe, sharing the stage with consecrated bands on the international scene, such as SOULFLY, DESTRUCTION, NAPALM DEATH, VADER, KRISIUN, HATE ETERNAL, RATOS DE PORAO PAUL DI'ANNO and SEPULTURA. It is also one of the rare underground bands breaking through to important TV programs showcasing heavy music, an unusual fact for musicians from the Brazilian metal scene."
CLAUSTROFOBIA is young yet experienced, celebrating its 11th anniversary this year with the original lineup.
For more information, visit
www.myspace.com/claustrofobia
.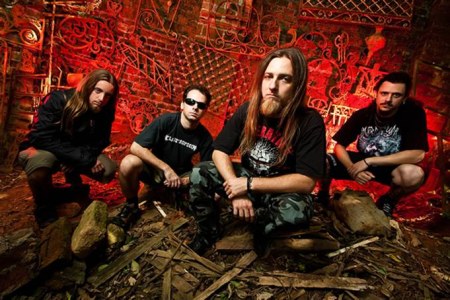 Source: Blabbermouth.net