Early Man
is a traditional speed/heavy metal band that started out in 2003 in Columbus, Ohio, even tho they are now located in New York City. So far they have released two full-lengths and two EP's.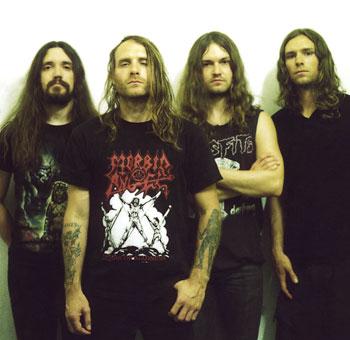 They play metal like it was 1986.
I can recommend their recent release
Death Potion
which came out in 2010
Anybody else who have listened to this band?
Discography:
Early Man
(EP-2005)
Closing In
(Full-length 2005)
Beware The Circling Fin
(EP-2008)
Death Potion
(Full-length 2010)
Early Man @ Metal-Archives